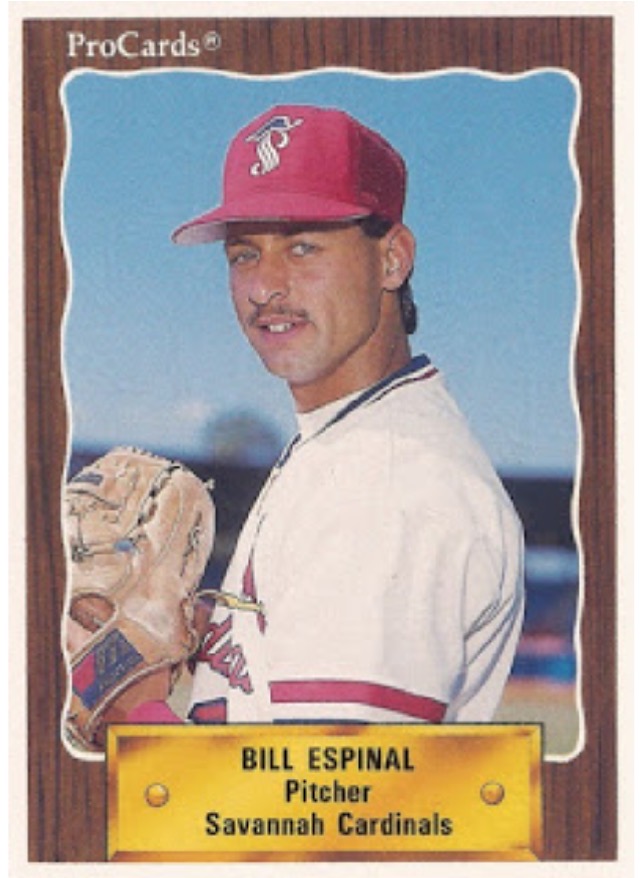 HS – Graduate of Cardinal Hayes high school  1985.  All city 1985 and was winning pitcher at Yankee stadium  CHSAA championship game.
College – Pace University.    #1 pitcher junior/senior year; all state team in 1989 –  Graduate degree in business administration.
Pro – Selected in the 1989 draft by St. Louis Cardinals.  Pitched 3 years in the organization – Johnson city (lead  league in saves 12 rookie year  2.1 ERA) / Savanna / Springfield.  Arm injury ended professional career.
Other: Coached his son's Blake, Brian and other players in Throggs Neck.  All Star team coach.
Reside in the Bronx – Haydee wife / Blake (D1 pitcher for Seton Hall) /Brian (current Bomber)